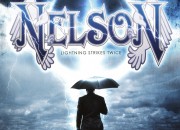 I'm going to attempt to tell you about Nelson's new album, Lightning Strikes …
Support us by bookmarking and using this Amazon link:
Support us by searching here:
- Recent Videos -
Have you ever wondered where the sun goes at night?

When you're feeling beside yourself, don't fight it.

What do you do at the end of your day?
- Most Popular Videos -